Garden City Sinks Skins in the Second Half
Brock Kappelmann - October 1, 2022 6:56 am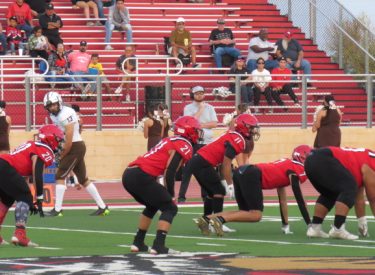 The plan was working.  Playing without the WAC's leading passer Brooks Kappelmann, the Liberal Redskins were giving a spirited effort in front of their Senior Night crowd.  They mixed things up well offensively with quarterback Aidan Schwindt and went into the halftime locker room tied 14-14.  But the Garden City Buffaloes adjusted and stiffened on defense in the second half holding LHS to 61 second half yards and rolling to a 35-14 win over the Redskins at Gary Cornelsen Sports Complex.  Cornelsen and members of the 1992 and 1997 state championship teams were on hand for the game.
The Redskins got off to one of their best starts of the season.  Adan Amador intercepted at pass for his third of the season at the 6:16 mark of the first quarter.  Trystian Juarez ripped off a 63 yard run into the southeast end zone at the 6:06 mark.  It was 7-0 after the Danny Landa point after.  Caleb Wiese's seven yard run tied the game at 7-7 after the PAT with 1:08 to play in the first quarter.  Aidan Schwindt lofted a pretty spiral into the night air and Zayden Martinez reached over his defender to make a 30 yard touchdown grab in the northwest endzone for a 14-7 lead after the Landa PAT with 11:27 to go in the half.  Wiese found Ryan Heiman on a wheel route for a 23 yard touchdown pass to tie the game at 14-14 with 6:20 to play.  That was the halftime score.  The Buffaloes dominated the second half.  Wiese's one yard sneak was the only score of the third quarter at the 6:54 mark to make it 21-14.  Wiese's two yard run at the 9:15 mark make it 28-14.  Heiman intercepted a Liberal pass.  Zach Keosenphet, who rushed for 191 yards, took in a 14 yard run with 4:42 remaining to make it 35-14.
Unofficially, Garden City put up 360 yards of offense and Liberal had 257 yards.  Trystian Juarez rushed for 123 yards.  Aidan Schwindt was Epic Touch Player of the Game with 65 rushing yards and 69 passing yards.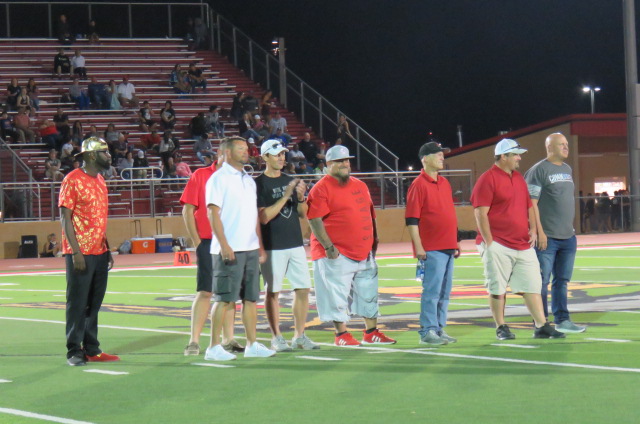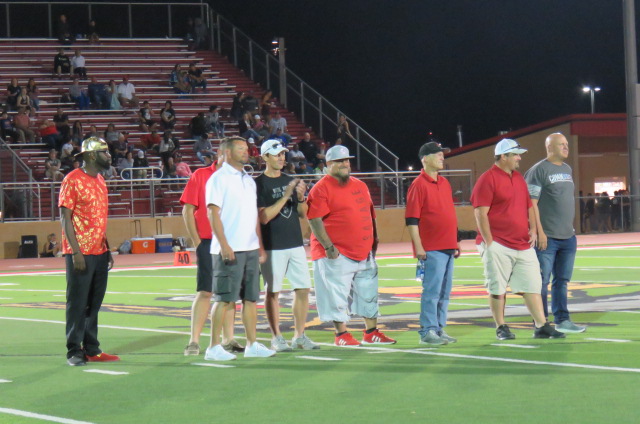 Garden City had won 14 of the last 15 in the series and is 4-1 and 1-1 in the WAC.  Liberal is 2-3 and 0-2 in the WAC.  Liberal is on the road for the next three weeks and travels to Great Bend to play the Panthers Friday night at 7 with Redskin Pre-game at 6 on 1270, 92.3, and The KSCB and The Legend App.