Garden City Native Takes Command At Annapolis
KSCB News - June 10, 2013 8:09 am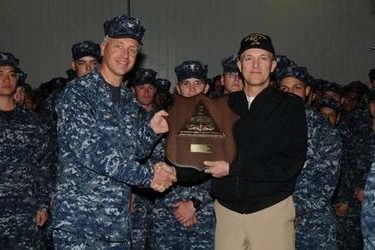 A Garden City native has been named commanding officer of Naval Support Activity Annapolis.
Capt. Logan Jones was given the command May 30.
His parents are also both from Garden City. Jones graduated from the Naval Academy in 1987 with a degree in oceanography. Following commissioning, Jones completed the naval nuclear power training program before reporting to his initial assignment on board the USS Yorktown. He has also served on board the USS Theodore Roosevelt, USS Enterprise, USS Barry and USS Cole.
He also served on the commander's staffs at Naval Air Forces East and U.S. Joint Forces Command. Prior to taking command of Naval Support Activity Annapolis, he commanded the USS Vicksburg.