Garden City Names New Police Chief
KSCB News - December 15, 2015 3:28 pm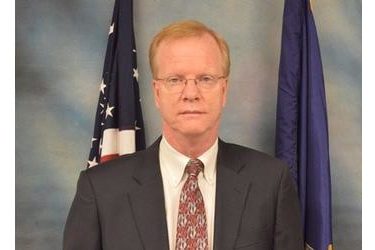 Garden City named a new police chief on Tuesday morning. At a press conference at the City Administrative Center, Michael Utz was announced as the next chief.
Utz has worked for the department since September 1984, most recently serving as captain of the investigations division Utz will fill the post vacated by the retirement of Chief James Hawkins earlier this year.
Garden City received 15 applications for the position. City Manager Matt Allen told KSN that he was impressed with the quality of candidates that applied for the job.
�??Our nationwide search yielded several top-quality candidates for the position of Chief of Police,�?� said City Manager Matt Allen. �??Chief Utz has had a distinguished law enforcement career at GCPD, but where he stood out in this very competitive process was the way he has continued to evolve as a leader in our department, and I�??m excited for him to have the opportunity to show that throughout the community.�?� Allen added, �??Mike knows and values the talent that surrounds him on the command staff level and throughout the department.�?�