Garden City Man to Stand Trial In Stabbing Death
KSCB News - May 13, 2011 8:35 pm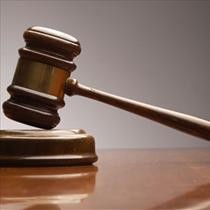 A Garden City man will go on trial for second-degree murder in a death he claims was self defense.
At a preliminary hearing Friday, prosecutors laid out their case against 31-year-old Fred Schmidt. He's accused in the stabbing death of 25-year-old Jeffrey Nichols.
Detectives testified that Schmidt and the victim had exchanged several text messages and phone calls over drug transactions. Schmidt initially told investigators that Nichols had been drinking and taking pills that night at a residence on Sloan St. when he allegedly attacked Schmidt out in the yard.
Schmidt's attorney maintains that he was acting in self defense. Prosecutors, however, point to a forensic report that shows Nichols died from 45 separate wounds to the neck, face and back.
A judge determined there was enough evidence to send the case to a jury trial.
Schmidt was arrested in April in Wichita after a warrant was issued for his arrest.