Garden City Man Injured in Grant County Accident
Steven Rains - July 3, 2019 6:03 pm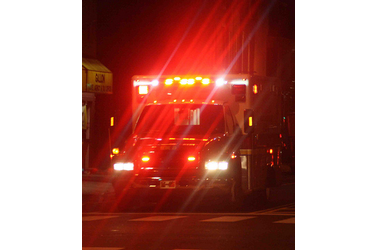 A one vehicle accident has injured a Garden City man Thursday afternoon. The accident occured at approximately 12:55pm on K25 10 miles south of Ulysses in Grant County.
A 2006 Chevy pickup being driven by Rodney Crone, 60, of Garden City, was Northbound on K25 when he fell asleep and went off the road entering the South ditch. Crone woke up, over overcorrected and the pickup went skidding across the highway and after entering the North ditch and rolled 1 1/2 times.
Crone was taken to Via Christi Hospital to be treated for minor injuries. Crone was wearing his seat belt at the time of the accident.