Garden City Fire Claims Two Lives
Joe Denoyer - October 1, 2023 5:53 pm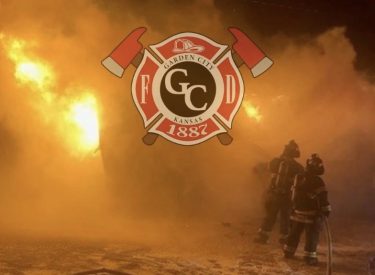 Garden City, KS (October 1, 2023): At approximately 2:34 a.m. on Sunday, October 1, 2023, the Garden City Fire Department (GCFD), Finney County Emergency Medical Services (EMS), and the Garden City Police Department (GCPD) were dispatched to the report of a structure fire with possible trapped individuals at 613 N. 9th Street, Garden City, KS.
Upon their arrival, firefighters identified a multi-story residence with heavy fire and visible smoke. Firefighters made contact with three victims in the front yard who alerted them of additional victims inside. Personnel entered the house to begin fire attack and search and rescue, and were met with heavy fire and intense heat.
During the search, personnel located two additional victims. After retrieving them from the structure, fire personnel were joined by EMS to begin life-saving measures. The victims were loaded into ambulances and care was transferred to EMS.
The City of Holcomb Fire Department was requested to provide mutual aid at 2:59 a.m. Personnel reentered the structure to complete the primary search and fire attack. Additional fire was located in the attic and extinguished. The fire was called under control at 3:22 a.m. and turned over to GCFD Fire Investigators.
As a result of the fire, two victims died, three victims were treated for smoke inhalation, and one firefighter was treated for smoke inhalation. The Garden City Fire Department and the Garden City Police Department are conducting a joint investigation, which is standard procedure for victims of a structure fire. The Kansas State Fire Marshal's office was notified of the fire and has been requested to assist with the investigation.
The cause and origin of the fire remains under investigation. No damage estimates have been determined at this time.