Garden City Community College Statement Regarding Armed Intruder Response
Joe Denoyer - October 19, 2023 12:46 pm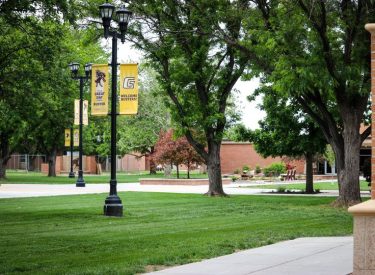 [Garden City, KS] October 19, 2023 — At 8:00 AM, the Garden City Community College Police Department was alerted to a possible armed intruder in the Saffell Library. Following the college's established active intruder procedures, the campus was placed on lockdown. College employees and students followed procedures to shelter in place and/or evacuate campus to off-site emergency reunification points.
Garden City Community College Police Department, Garden City Police Department, Finney County Sheriff's Office, Kansas Highway Patrol, Finney County Emergency Management, Garden City Fire Department and Emergency Medical Service and state and federal partners responded accordingly and cleared the campus to ensure the safety of students and employees. No threats to the students, staff, or campus were discovered, however, a suspect has been arrested and charged with aggravated criminal threat. There were no injuries during the event. After a thorough investigation by law enforcement, the college was released from its lockdown and was subsequently dismissed for the day.
Schools and daycares in the surrounding area were also placed on lockdown out of an abundance of caution.
Counseling services are available for those in need inside the Spruce Street Technical Center/north end of the Welding facility. These services will be available through 5 pm today and made available in subsequent days.
Normal business operations will resume on campus at 8:00 AM tomorrow, Friday, October 20th.
The safety of our students and community is of paramount importance. Garden City Community College and the Garden City Police Department take every threat seriously and will continue to partner to ensure the safety of students and staff in the community.
For any additional information, please contact Erinn Reyes, Public Safety Administrative Assistant at the Garden City Police Department at (620) 276-1350 or Madilyn Limberg, Executive Director of Marketing and PR at Garden City Community College at (620) 276-0418.
—