Fundraisers Scheduled For United Way
KSCB News - October 15, 2014 3:28 pm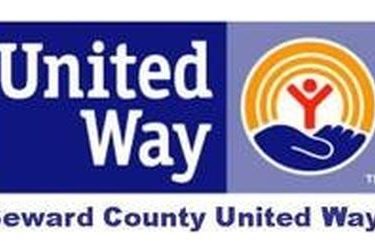 If you can eat, you can donate to the Seward County United Way. The second "Eat Out for United Way" is the North and South Pizza Huts from 5 to 9 p.m., Thursday, Oct. 16. Delivery and carry-out orders also count.
Kay Burtzloff, executive director of the Seward County United Way, explains how the program works. "Some communities also call it 'Dine to Donate' but how it works is that each restaurant has pledged to give us a portion of their proceeds for their day and time. All you have to do is eat at the restaurant during their United Way time and you'll be supporting the Seward County United Way's 26 local agencies. It doesn't cost you anything extra."
Burtzloff said, "We will have Seward County United Way volunteers on hand to thank the diners and to help in any way that we can. This is a fun way for people to show support for United Way and also to support the restaurants who have made the commitment to help in our community."
Another way you can help and also enoy a fun evening out is with a wine tasting while raising funds for the Seward County United Way on Saturday, Oct. 18, at Ruffino's Restaurant, 2 Rock Island Road. The tasting, from 6 to 9 p.m., will include at least 15 wines, 8 beers and light hors d'ouvres. Sponsored by Ruffino's Italian Restaurant and Rafter J Liquor, the wine tasting will provide funds to the Seward County United Way and the 26 local agencies it supports.
Tickets are $20in advance and $25 at the door and are available at Ruffino's, the reception desk at First National Bank's main branch, 1700 N. Lincoln, emailing [email protected] or by calling 624-5400.
"We know that there might be some who don't want to do the wine tasting but want to accompany a friend or a spouse who wants to enjoy the event. We just ask for a free-will donation from them to attend the event and we will have ice tea or water available for them. We will be checking identification and those who have wine tasting tickets will have a special armband," she explained.
For more information about the Seward County United Way, contact Burtzloff at 624-5400 or visit the website at www.scunitedway.com.