Fugitive ex-cop on the run captured in Oregon
Joe Denoyer - March 30, 2022 2:18 am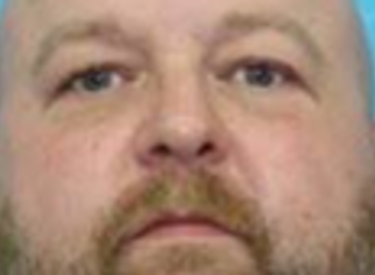 By Mike Sunnucks Herald & News
One of Texas' 10 most wanted fugitives (who is also a former police officer on the run) was captured Tuesday, March 29, in Southern Oregon.
James Mark Bishop, 50, was arrested by Jackson County Sheriff's Office deputies and U.S. Marshals in the Conde Creek area near Medford at approximately 4:50 p.m.
Police received a tip that Bishop was in Southern Oregon or Northern California and potentially working security for a marijuana grow or processing operations.
Illegal and unlicensed marijuana farms are prevalent throughout rural parts of Oregon and Northern California.
Bishop was a former sheriff's deputy in Texas County, Oklahoma, and served in the U.S. military. In 2020, Bishop was arrested in Tulia,Texas, for allegedly sexually assaulting and having sexual contact with a 12-year-old girl.
The former cop bonded out and fled, according to law enforcement in Texas. He was on probation for downloading child pornography. Police in Texas issued warrants for Bishop's arrest in July 2021.
In 2007, Bishop was convicted of downloading child pornography, according to the Texas Department of Public Safety. He served time in prison until 2011 and was on probation when he moved to Texas.