Ft Supply Wildfires Under Control
KSCB News - September 8, 2010 12:00 am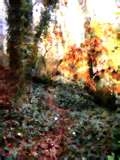 Crews have contained two wildfires
that burned about 1,500 acres in northwestern Oklahoma.
Woodward County Emergency Management Director Matt Lehenbauer
said Tuesday firefighters were able to control the fires, including
one that burned about 1,200 acres near Mooreland, after a cold
front blew through the area late Monday. He says that fire and
another one near Fort Supply Lake were under control about 2 a.m.
Lehenbauer says one firefighter suffered heat exhaustion and
about 600 people were evacuated in the Fort Supply Lake blaze.
Lehenbauer says residents returned about 6:30 p.m. Monday.
In southeast Oklahoma, a grass fire that burned an estimated
1,000 acres in McIntosh County was under control Tuesday afternoon.
Emergency Management Director Harry Trottier III says one
firefighter was overcome by smoke but is OK, and some barns and
storage buildings were destroyed.