FSBC To Offer VBS – Off The Map
KSCB News - June 30, 2015 11:30 am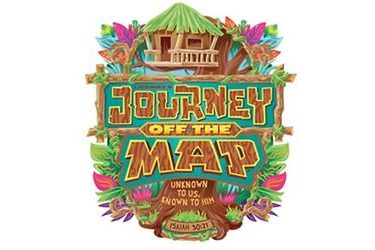 Grab the expedition gear and prepare for a Journey Off the Map™. Come join First Southern Baptist Church to discover truths about Jesus – the Ultimate Guide. Kids will enter the Worship Rally at The Overlook and make their first stop in the Tangled Branch Tree House for Bible study. While on their journey, kids will also visit:
• Survival Springs for snacks
• Rappelling Ravine for recreation
• Rushing Waters for music
• Boulder Bridge for missions
and
• Shady Grove for crafts.
It's Vacation Bible School like never experienced before. Children 4 years old by Sept. 1 through 8th grade are invited to join in on this adventure scheduled from 6 to 8:45 p.m. on July 12 through 16. Dinner will be provided for all VBS explorers and guides beginning at 5 p.m.
At 7 p.m. on Friday, July 10, there will be a kick-off night and show the movie "The Lost Adventure," along with games, bounce houses and food.
Call 624-0186 or visit the website www.fsbcliberal.com for more information or to register online. Journey Off the Map™ will be an event to remember.