Friends Church, Community Raise Funds For Stepping Stone Shelter at Pumpkin Fest
Joe Denoyer - October 30, 2023 10:18 am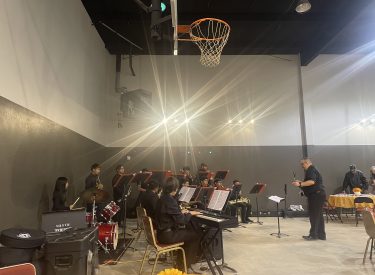 Sunday afternoon the Friends Church Activity Center was packed with community members for the Annual Pumpkin Festival to benefit Stepping Stone Shelter.
Attendees were treated to coffee, tea, and delectable desserts while enjoying the sounds of the Liberal High School Jazz Band. In conjunction with the festivities was a cookie decorating contest and Cookie Auction.
Winners of the Cookie Contest were:
1st Place-Susan Copas
2nd Place- (tie) Jamie Cook, Jamie Cook (She entered 2 different kinds)
3rd Place – Carmen Sumner
Over $9,400 dollars were raised for Stepping Stone Shelter with the Cookie Auction and Free Will Donations at the door.