Friday Afternoon Accident Results in a Citation
Joe Denoyer - October 11, 2022 7:56 pm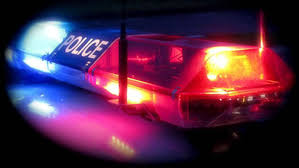 On October 7th,at 2:09 pm, emergency personnel were dispatched to Pine St. and Kansas Avenue for a possible injury accident.
A 2017 Honda Accord, driven by a 23-year-old female, was northbound on Kansas Ave approaching Pine St. A 2015 Chevrolet Silverado, driven by a 43-year-old male, was southbound on Kansas and made a left turn onto eastbound Pine St. causing the Accord to strike the Silverado.
The driver of the Accord sustained minor injuries but refused treatment by EMS. The driver of the Silverado was issued a citation for failure to yield while making a left turn.