Fowler To Show Off Tornado Resistant School
KSCB News - May 4, 2011 8:03 am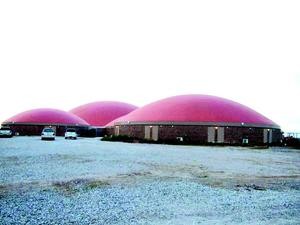 A southwest Kansas school district has a new
multipurpose building designed to resist the power of tornadoes.
The Fowler district scheduled an open house Wednesday at what's
called a tornado-resistant monolithic dome. The steel-reinforced,
concrete building will house a computer lab, band room, gym and
locker rooms – and serve as a community disaster shelter.
Fowler is located about 50 miles southwest of Greensburg – the
Kansas town that was flattened on May 4, 2007, by an EF5 tornado
that killed 13 people.
Fowler voters approved a $1.94 million bond issue in 2008 to
fund the dome's construction. The project also received a $345,000
grant from the Federal Emergency Management Agency.