Fowler Couple Killed in Motorcycle Accident
KSCB News - April 22, 2019 11:41 am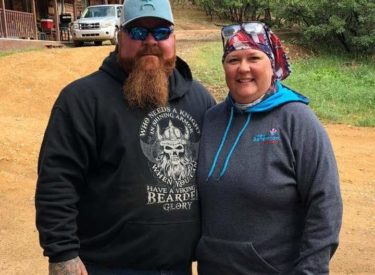 (KAKE News) Kansas authorities say a vulture struck a motorcyclist's head, causing a crash that killed two people on Saturday.
The accident happened at around 3:15 p.m. near River and Snake roads in Barber County. That's about 13 miles northwest of Medicine Lodge. The Kansas Highway Patrol says a vulture came out of the north ditch and struck 42-year-old Brandon Husband in the head.
Husband's motorcycle went off the roadway and into a ditch where it hit a barbed wire fence and overturned.
Husband died at the scene. His wife, 43-year-old Jennifer Husband, was transported to a Wichita hospital where she died Saturday night. Neither was wearing a helmet.
They were from Fowler Kansas.