Four Receive Minor Injuries In Accident
KSCB News - January 4, 2013 10:47 am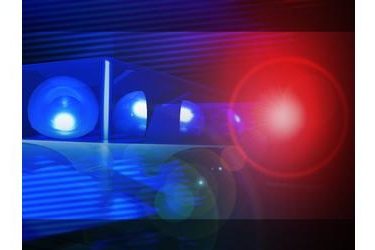 At about 9 a.m.Monday Dec. 31, four people received minor injuries after a three-vehicle accident on U.S. Highway 83, two miles north of the U.S. Highway 50 junction.
According to the Kansas Highway Patrol, Terrell D. Dirks, 38, Scott City, was stopped in a 2011 Toyota Rav4on U.S. 83, waiting to turn east onto Low Road. Greg A. Schilling, 44, Garden City, who was driving a 2000 Ford F250 Pickup, was stopped behind Dirks' vehicle. Armando Rovera-Romero, 36, Liberal, was driving a 1993 Peterbilt truck, which he attempted to stop, but the icy conditions caused him to slide into Schilling's vehicle, causing it to strike Dirks' vehicle.
Dirks' vehicle came to rest on Low Road, just east of U.S. 83. Schilling's and Rovera-Romero's vehicles continued southbound and then Schilling's vehicle came to rest on the west side of the road in a field. Rovera-Romero's vehicle came to rest in the ditch on the west side.
According to the KHP, both Dirks and Schilling suffered minor injuries but were not transported to hospitals. Two passengers in Dirks' vehicle, Julie A. Dirks, 34, Scott City, and Meika Christina Dirks, Scott City, were taken to St. Catherine Hospital and released a short time later.