Four Mega Millions Tickets Worth $10,000 Sold In Kansas
KSCB News - January 5, 2011 11:19 am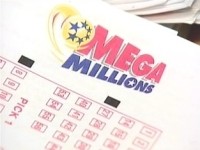 The Mega Millions jackpot eluded Kansas players, but four tickets sold in Kansas for last night's drawing matched four of the first five numbers and the Mega Ball and are each worth $10,000. One of those tickets was sold in the southwest region of Kansas, a second was sold in the south central region, and two were sold in the north central region. For a map of regions, visit this link: http://www.kslottery.com/LotteryInfo/Regions.htm.
The winning numbers in the January 4 drawing are: 04-08-15-25-47 Megaball 42.
The Mega Millions jackpot was hit in two states, Idado and Washington. Winners will split a jackpot worth $355 million (annuity), or $224.2 million (cash option). Sales of Mega Millions tickets had skyrocketed across the country when the jackpot climbed to one of the highest on record.
"Mega Millions sales in Kansas were close to $800,000 for this drawing," said Lottery Executive Director Ed Van Petten. "That's by far the largest sales for any Mega Millions drawing since Kansas joined the game a year ago."
The Mega Millions jackpot returns to $12 million for the January 7 drawing. In tonight's drawings, the Powerball jackpot is an estimated $34 million. Players will try to win a $1.05 million jackpot in Hot Lotto, and the Kansas-only game Super Kansas Cash offers players a chance to win a $120,000 jackpot.