Foster Care Informational Workshop being held in Guymon to help recruit Foster Families
KSCB News - August 13, 2009 12:00 am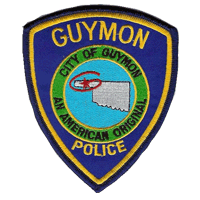 The Guymon Police Department will be hosting a Foster Care Informational Workshop on August 25th to help recruit families to be part of the Foster Care System. Currently there are no foster care families in Texas County which is a problem for the Department of Human Services (DHS) and the community.
According to DHS there are currently two foster families in Cimarron County and two in Beaver County but none in Texas County.
Currently DHS has to transport a child to the nearest location that can take care of the child and if the families in Cimarron and Beaver Counties are keeping children the nearest shelter is in Woodward and if that is full then they would be transported to another location possibly in Oklahoma City.
Anyone interested in learning more about the Foster Care Program are urged to attend an informational meeting which will be presented by Tom Marcum of DHS at the Guymon Police Department at 906 NW 5th Street in Guymon at 6pm on Tuesday August 25th.
For more information contact Molly Thompson at 580-522-1003 or [email protected] or Donna Gift at 580-338-8665 or 800-734-7514 or [email protected] .