Former Tyrone Man Injured Near Shattuck OK
Joe Denoyer - October 11, 2023 8:03 am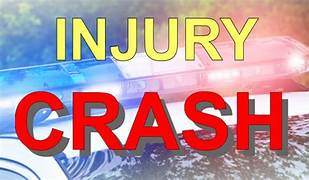 A personal injury accident occurred Tuesday evening at approximately 7:35pm, on US-283 and E County Road 49, approximately 2 miles north of Shattuck, OK in Ellis County.
A 2014 Chevrolet pick-up driven by Kenny D Furr, age 56 of Crescent, OK, formerly of Tyrone, was southbound on US-283, while a 2022 Ram 3500 driven by Chase T Holley, 28 of Shattuck. OK was northbound on US-283. Furr's pick up struck part of the load that was being towed by Holley. The Chevy departed the roadway to the right striking the guard rail of the Wolf Creek Bridge. The vehicle continued southbound before coming to rest on the bridge blocking part of the southbound lane of traffic. The Ram pick up continued northbound before coming to rest on the shoulder.
Furr was flown from the scene by Air-Evac to OU Medical Center in Oklahoma City, OK. He was admitted in stable condition with leg injuries.
Holley was not injured.