Former Sublette Man Gives Back to KU
Joe Denoyer - August 19, 2021 3:04 pm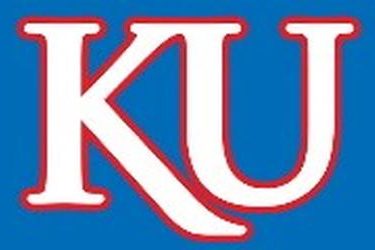 Zack Holland didn't know he wanted to be a petroleum engineer. But an opportunity to study the subject at the University of Kansas on scholarship sent him down that path. Holland's experience inspired him give back to KU with a $600,000 gift honoring influential professor Don Green in the Department of Chemical & Petroleum Engineering.
Holland grew up in Sublette, and his father worked as a lease operator in the Hugoton gas field in the southwestern part of the state. Some local industry organizations offered scholarships for students who wanted to study petroleum engineering, and Holland was chosen as a recipient. He decided on KU, the only petroleum engineering program in the state.
"That this started because there happened to be scholarships available says a lot about the power of scholarships and how they can change the trajectory of the choices in your life," Holland said.
He graduated with distinction from KU in 1996, earning a bachelor's degree in petroleum engineering. He began a successful career in the field, which led him from Liberal, Kansas, to Tulsa, Oklahoma, to Oklahoma City, and finally to Denver. He now lives in Englewood, Colorado, with his wife, Melissa, and their three daughters.
Green made a powerful first impression: He taught Holland's Introduction to Engineering class. He even managed to make classes like heat transfer interesting, according to Holland.
"He was an energetic and engaging teacher," Holland said. "He does plenty of academic research, but he's a teacher at heart."
Green, who retired in 2009 after 45 years of teaching at KU, won KU's Honor for the Outstanding Progressive Educator (or H.O.P.E.) Award in 1988 and was a finalist seven more times. (H.O.P.E. is the only KU award for teaching excellence bestowed exclusively by students.) He received the School of Engineering Gould Award for Outstanding Teaching five times and in 2001 received the Chancellors Club Teaching Award. He is also a 2015 recipient the School of Engineering's Distinguished Engineering Service Award, the highest honor bestowed by the school.
Green said part of his recipe for success as an educator was to treat students with respect, as if they were junior colleagues.
"I always conveyed to them that 'I am on your side' and I wanted them to succeed," Green said. "Having students like Zack succeed both as a student and then later in his chosen career path is one of the most rewarding aspects of being a professor."
Holland's gift elevates a fellowship previously established in Green's name that was initiated and funded mainly by former students. That fellowship is now the Don W. Green Chemical & Petroleum Engineering Professorship. The fund may also be used to support undergraduate research and teaching fellowships as well as graduate student fellowships.
Susan Williams, the KU chemical & petroleum engineering department chair, is excited about the opportunities the professorship will provide.
"Don Green's passion for teaching and love for the students is inspirational, and he has been a great mentor and example of what it means to be an educator," Williams said. "This gift recognizes our faculty's commitment to teaching and strengthens the department and the School of Engineering. We are tremendously grateful to Zack and Melissa for their support."
Arvin Agah, dean of the KU School of Engineering, said that Green's influence will carry forward a legacy of teaching excellence.
"Zack and Melissa's generosity advances the School of Engineering as a leader in research and teaching. We deeply appreciate all they have done for KU Engineering," Agah said. "It is extremely fitting that this gift honors such an influential and beloved faculty member as Don Green. He has helped generations of KU Engineering students succeed in the classroom and beyond, and Zack is a prime example of that."