Former Ochiltree Lawman Accused Of Sexual Misconduct With A Child
KSCB News - June 22, 2012 1:33 pm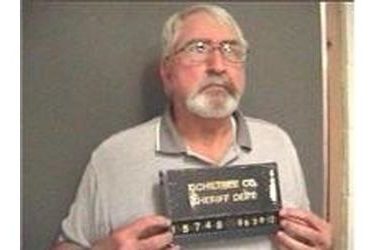 PERRYTON, TEXAS — A former Chief Deputy for the Ochiltree County Sheriff's Office has been accused of having sexual contact with a child. Authorities said it is suspected that there could be more victims spanning over several decades.
Frankie C. Humphrey, 68, was arrested on Wednesday on a charge of Indecency with a Child – Sexual Contact, authorities said. He was arraigned on Thursday. Humphrey, according to Sheriff Terry Bouchard, retired in February 2010 after serving 19 years with the department. Authorities are not releasing any other information as to when the alleged offense occurred. Humphrey's bail was set at $100,000. He bonded out on Thursday morning, Bouchard said.
Humphrey had served as board member for the musical school, Conservatory of the Plains. That school now based in Perryton serves students of all ages from elementary to high school, authorities said.
The Texas Rangers along with the Texas Department of Public Safety are investigating the incident. Anyone with any additional information on this case is asked to contact Ranger Phillip Ditto at (806) 935-5908 or at (806) 468-1480. www.connectamarillo.com