Former Liberal Mayor, Longtime Businessman Passes Away
Joe Denoyer - November 27, 2020 12:52 am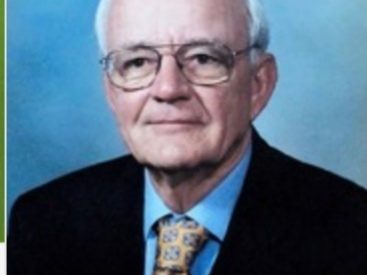 Former Liberal Mayor, businessman, and instructor, Larry Koochel, passed away Wednesday morning in the Dallas TX area, following a brief illness after surgery.
Larry Joe Koochel, 81, beloved husband, father, papa, businessman and automobile aficionado, died peacefully on November 25, 2020 at the T. Boone Pickens Hospice Center, Dallas, TX due to complications from a recent surgery.
In May 1966, Larry and Saundra Powell married at The First Christian Church, Liberal, KS.
Born July 23, 1939 in Great Bend, KS to Olin and Dorothy Wilhelm Koochel, Larry was known to distribute his fair share of mayhem in the areas surrounding Great Bend and in particular Albert, KS which his family called home.
Educated at Otis-Bison High School and Fort Hays State University, he was wise beyond his education and people of all ages sought his advice. After graduating from college, it led him to Liberal High School as an automotive instructor. He then transitioned into setting up the first automotive program at the Liberal Area Vo-Tech School of which he was very proud. Just about anything he touched he could repair and he created many masterpieces. This talent formed the basis of his next step of owning Koochel Automotive Clinic and Parts Store. He was known to be very mechanically proficient, and demonstrated this time and time again with anything that had wheels, especially Corvettes.
One of his greatest accomplishments was serving the community in which he lived. His service began by being appointed to the Liberal Planning and Zoning Commission. He continued to serve his community by being elected City Commissioner and Mayor for several terms.
Larry is survived by his wife of 54 years, Saundra; a son, Todd and his wife Holly; a daughter, Audra; and grandchildren, Madeline, Tyler and Lexie.
There will be a private family service for immediate family only. Friends are encouraged to leave condolences at WeeksFamilyFuneralHome.com. In lieu of flowers, please consider a donation to the Baker Arts Center or the Mid-America Air Museum in care of Weeks Family Funeral Home & Crematory, PO Box 1200, Sublette, Ks 67877.