Former LHS Signal Caller Could Get Nod at Hutch
KSCB News - December 30, 2011 2:30 pm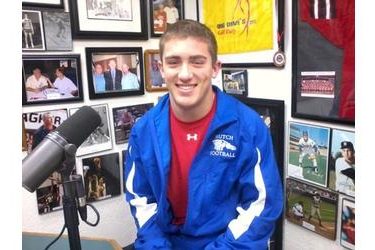 Liberal's Slader McVey did a little of everything for the Hutchinson Blue Dragons this fall. McVey was the back-up quarterback for Hutch. He also played on special teams including the holder for their all conference place kicker. Liberal's all time leading passer is up to 190 pounds and is the front runner for the Hutch starting quarterback job this offseason.
At Liberal, McVey utilized Liberal's spread offense to throw for 1,660 yards during eight games his senior year and 1,663 during 10 games his junior season. He passed for 3,602 yards at LHS which is the school record. McVey finished third on Liberal's all time yardage mark with 4,315 yards.
Click on the audio icon to hear most of McVay's interview during the Wednesday edition of the Sportsguys.