Former LHS and SCCC/ATS Student Cast for Fast and Furious
KSCB News - October 1, 2013 4:52 pm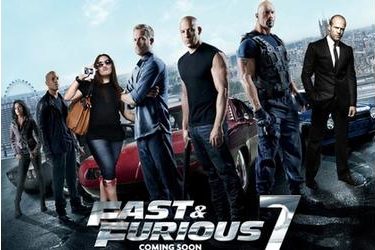 Former LHS graduate and Seward County Sports Medicine student Tremayne Martinez was
sitting at home on his birthday when he got a call from a phone number
he didn't recognize. Little did Martinez know that answering that
unknown phone call would be one of the best decisions of his life. On
the other end was Martinez's casting agent out of Atlanta informing him
that he had been selected for a role in the upcoming Fast & Furious 7
movie.
Martinez, who was a Sports Medicine student and student trainer for
Seward County from 2007-2009, jumped on a plane and was in Atlanta in no
time, getting fitted for his costume just moments after star Vin Diesel
had left the dressing room. After the fitting, Martinez went to dinner
with the stars of the movie, rubbing elbows with such stars as Diesel
and Michele Rodriguez.
Although he couldn't talk details of the scene, Martinez described his
role in the movie to the Leader and Times as "someone gets dragged into
the emergency room, and I'm in the hospital," he said. "When I come in,
they're bringing one of the main characters in. We help out with that a
little bit." He explained how his time with the Seward County Sports
Medicine team helped him land this role when he said "they were needing
a role for an EMT. I've got some experience in first aid and sports
medicine there at Seward. I did sports medicine for two years."
Martinez's role in the blockbuster will be unveiled in theaters on July
11, 2014.
Roy Allen