Former Hooker Man Sentenced In Fraud Case
KSCB News - July 8, 2010 12:00 am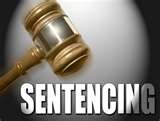 A federal judge has sentenced an Oklahoma
City man to four months in prison for falsely claiming he needed
emergency assistance after Hurricane Katrina.
Forty-five-year-old Chad Sterling Holcomb was also ordered on
Wednesday to pay $4,358 in restitution and to serve two years
probation.
U.S. District Judge Timothy DeGiusti sentenced Holcomb after he
admitted in a written statement that he was living in Hooker when
he claimed he had no place to stay after the 2005 storm that
flooded New Orleans and devastated the Mississippi coast.
Holcomb's lawyer said in a court filing that Holcomb had earlier
lived in Louisiana in an area that sustained significant storm
damage, but that he moved to Oklahoma four months before Katrina.