Former BJ Leads Tech's Academic List
KSCB News - December 18, 2013 4:54 pm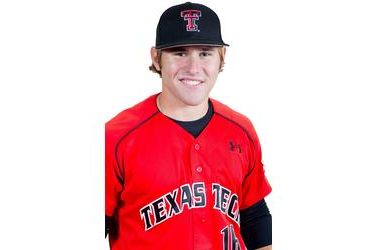 INE BASEBALL STUDENT-ATHLETES NAMED TO HONOR ROLL
Sophomore Tyler Floyd named to President's Honor Roll list earning a perfect 4.0 GPA
LUBBOCK, Texas – The Texas Tech baseball program had nine student-athletes earn academic honor roll during the fall semester while two Red Raiders achieved Dean's List and President's List honors.
Sophomore catcher Tyler Floyd (Stephenville, Texas) earned a perfect 4.0 grade-point-average to earn President's List honors and freshman left-handed pitcher Dylan Dusek (Sugar Land, Texas) earned Dean's List recognition with a GPA above 3.5.
"We are very proud of these individuals and the work they accomplished in the classroom this semester," second-year head coach Tim Tadlock said. "Our academic support deserves a lot of credit as well. The staff in the Marsha Sharp Center does a great job working with our student-athletes and helping them have success in the classroom."