Former BJ is Big 12 Player of the Year
KSCB News - May 22, 2013 6:43 am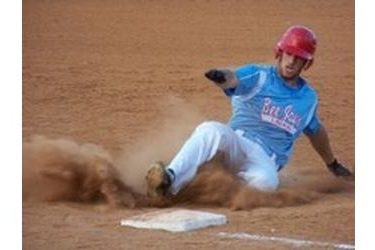 Former Liberal Bee Jay Ross Kivett is the Big 12 Player of the Year. Kivett led the powerful Kansas State offense to a Big 12 championship this spring.
Kivett is the third Wildcat to be named conference player of the year, joining 1992 Big Eight Player of the Year Craig Wilson and 2010 Big 12 Player of the Year Nick Martini . The second baseman, who earned all-conference honors for the first time in his career, hit .359 on the year to rank fourth in the Big 12, while his .376 average against league foes ranked second.
A product of Broadview Heights, Ohio, Kivett enters the Big 12 Championship ranked second in the conference in hits (80) and steals (26), third in runs scored (46), fourth in triples (4), fifth in total bases (103) and sixth in on-base percentage (.434).
Kivett played for Mike Silva's BJ's in 2011. He hit .331 with one homer and 20 RBI's for that team.