Former Bee Jay Killed in Car Crash
KSCB News - August 23, 2010 12:00 am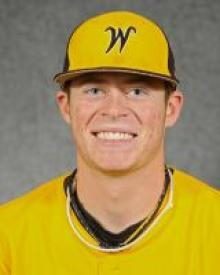 Former Liberal Bee Jay and Wichita State Shocker Mitch Caster died in a car crash in Iowa early Monday morning.
West Des Moines, Iowa, police say 21-year-old Mitch Caster was killed early Monday in an accident on Interstate 35. Police say he was driving south on the interstate when his car crossed the center line and hit a northbound semi-trailer truck head-on.
The truck driver, from Buffalo, Mo., was not injured.
Caster was an outfielder and pitcher for the Shockers. KAKE-TV reports that the Wichita State baseball office says Caster's car crossed the center line apparently after it blew a tire.
Caster was playing in a summer league in Minnesota with the Rochester Honkers. He pitched Saturday in the Northwoods League championship game and was on his way back to Kansas.
The Goddard native played for Mike Hargrove's Bee Jays in 2009 and was named all NBC World Series first team and helped the Bee Jays to a 34-20 and a third place finish at the NBC.
Caster hit .351 with a homer and 27 RBI's. On the mound, the right-hander registered two saves, a 1-1 record, and a 1.74 ERA. The Goddard native struck out 14 and walked six in 10 appearances and ten and one-third innings pitched.