Former Bee Jay Jack Morris Inducted into MLB Hall of Fame
Brock Kappelmann - July 30, 2018 7:23 am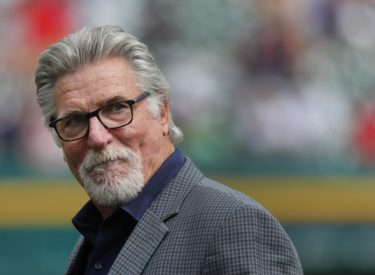 Former Liberal Bee Jay Jack Morris was inducted into the Baseball Hall of Fame.  He was inducted on  Sunday.  Morris played for the Liberal Bee Jays in 1976.  Morris pitched 16.3 innings with a 3.86 ERA and allowing six hits.  As a college player from BYU, Morris was 0-1 and struck out 18 and walked 16 for a BJ team which won the Jayhawk League with an 18-6 record.  That Liberal team tied for seventh at the NBC World Series. He was drafted in the fifth round of that 1976 summer.  One year after pitching for the BJ's, Morris was called up to the big club in Detroit.  He joined the starting rotation by 1979.
Morris won 254 games for the Tigers, Twins, Blue Jays and Indians in his 18-year career—the 43rd highest total in history.  Here are some of his career highlights.
Awards and highlights
1981 – The Sporting News Pitcher of the Year
1984 – Babe Ruth Award
1991 – Babe Ruth Award
1991 – World Series Most Valuable Player
All-Star: 1981, 1984, 1985, 1987, 1991
AL Wins Leader: 1981, 1992
AL Strikeouts Leader: 1983
AL Shutouts Leader: 1986
Holds the major league record for consecutive opening day starts, with 14 (1980–1993)
Ranks No. 8 on the all time MLB list for wild pitches with 206
Ranks No. 1 in Detroit Tigers history for wild pitches (155) and balks (23).
Holds Tigers' all-time record for most times leading the team in wins – 11 (1979–88, 1990).
Jack Morris is the only pitcher with 2,000-plus strikeouts who did not face a single pitcher in his career.