Former AG Kline To Face Ethics Hearings
KSCB News - February 21, 2011 8:14 am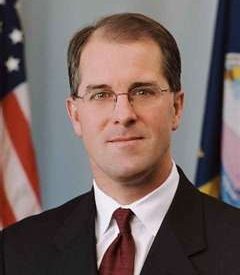 Investigations of abortion providers that
once made Phill Kline a national figure as Kansas attorney general
now have him facing an ethics complaint.
A three-member state panel plans to begin hearings Monday on the
complaint. It alleges he and his subordinates misled other
officials and mishandled patients' medical records in pursuing
criminal cases against clinics operated by the late Dr. George
Tiller in Wichita and Planned Parenthood in Overland Park.
Kline strongly disputes the allegations.
Kline was attorney general from 2003 to 2007, then Johnson
County district attorney for the following two years. He's now a
visiting assistant law professor at Liberty University, founded by
evangelist Jerry Falwell.