Forgan Finishes Runner Up in Class B
KSCB News - March 9, 2015 6:40 am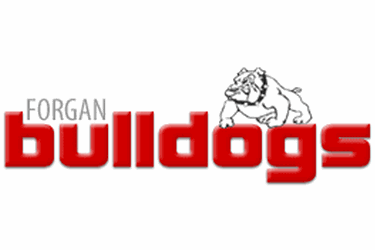 OKLAHOMA CITY (AP) – Cameron Hines scored 24 points to help Ft. Cobb-Broxton defeat Forgan 53-46 in the Class B boys final Saturday at State Fair Arena.
Hines made 3 of 8 3-pointers and 11 of 13 free throws. Greyden Steinmetz scored 14 points and Levi Pierce added eight points and six rebounds for the Mustangs, who won for the third time since 2005.
Chandler Bryer had 18 points and nine rebounds and Cameron Vanatta added 17 points for Forgan. Vanatta made all six of his field goals and five of six free throws to go with nine rebounds.
Ft. Cobb-Broxton held Forgan to 30 percent shooting in the second half. The Mustangs outscored the Bulldogs 17-9 at the free-throw line.
Forgan finishes 24-7.