Food Truck Challenge highlights 12th Annual Cinco de Mayo Community Celebration on May 2
KSCB News - April 27, 2015 8:15 am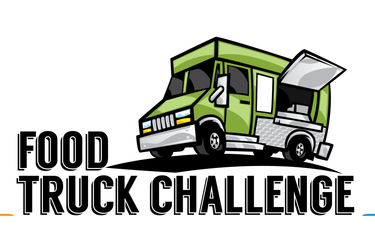 It's time to pick your favorite food truck at the 12th Annual Cinco de Mayo Community Celebration on Saturday, May 2, at the Seward County Activity Center. "We wanted to try something different this year and so we decided to throw Liberal's first food truck challenge as part of the community celebration," said Travis Combs, chair of the Cinco de Mayo Committee. Admission to the event is free.
The Community Celebration also offers a talent showcase, queen contest, princess contest, jalapeno eating contest, bounce house and a wide variety of booths offering information, activities and items for sale. The event starts at 11 a.m. and ends at 7 p.m.
The eight food trucks that have signed up to compete include The Hamburger Place, Lam's Vietnamese Cuisine, Meisenheimer's BBQ, Mike's Soul Food, Paula's Funnel Cakes, Pizza Hut, Iglesia San Antonio and Snow Fanatic.
"Each food truck will offer a $2 tasting item as well as its normal menu," Combs explained. "With every food purchase, the customer gets a ticket. We will have buckets at the Cinco de Mayo table so that everyone can put their tickets in the food truck's bucket that they liked the most. At the end of the event, we will announce the winner and they will receive a banner, t-shirts and bragging rights as the winner of the firs Liberal Food Truck Challenge."
Combs said another new event for the celebration is a Talent Showcase or as he calls it "CDM Has Talent." He added, "So far we have about 15 acts signed up so we have room for more. We don't care if you sing, dance, yodel or what but it does have to be family friendly. "Each performance is limited to 15 minutes and the microphone and speakers will be provided. The entry form is available at www.liberalcincodemay.com , at the Liberal Cinco de Mayo 2015 Facebook page, the Colvin Adult Learning Center or the Chamber of Commerce Office, 4 Rock Island Road. For more information, call 417-1312 or 624-3855.
"Originally we had a Monday, April 27, deadline but we have extended that to Friday, May 1, if you want a scheduled time or we will take a walk-ins but they will be added where we have a spot available," Combs said.
The winner of the Cinco de Mayo Queen contest will be announced at 6 p.m. at event. Two young women are vying for Cinco de Mayo Queen, Amanda Garcia, a student at Seward County Community College/Area Technical School, and Adrianna Aguilar, a student at Liberal High School. The queen candidates are selling donation tickets at $2 apiece and possible prizes include a tablet, a game console, Dr. Dre Beats and a flat-screen TV. The candidates will be selling tickets in their booths at the activity center until 5 p.m. and the one who raises the most scholarship money wins. The raffle tickets will be drawn during the Cinco de Mayo activities.
In addition to the Cinco de Mayo Queen, there will be a Cinco de Mayo Princess. The pageant is open to young women between the ages of 0 to 14 with different age categories available. Cash prizes will be awarded. Registration for the event will be held from at 9:30 a.m. on Saturday, May 2, at the Rock Island Depot Building, 4 Rock Island Road, and the pageant will start at 10 a.m. Winners will be announced at the activity building. For more information, contact Kristine Brady at 620-626-0837 or 785-770-2139.
You can still reserve a booth at The Cinco de Mayo Festival at the Seward County Activity Center, May 2. Table and chairs will be provided. Cost of the Cinco de Mayo Festival Booth is $50 for profits and free for not-for-profits. A booth reservation form can downloaded at www.liberalcincodemayo.com or contact Kay Burtzloff at 620-629-0203 to get one.
"There is going to be all kinds of fun activities for the kids including three free bounce houses furnished by First Southern Baptist Church," Combs said. "Of course, we've also kept our traditional jalapeno eating contest where you can win cash by eating the most jalapenos in a timed event."
In addition to the funds raised by the queen candidates, the Cinco de Mayo Committee relies on sponsorship of local businesses. This year's sponsors include: National Beef Packing, the Cooper-Clark Foundation, the Liberal Convention and Tourism Bureau, Al Shank Insurance, Milk Source LLC, Community Bank, Ruffino's Restaurant, McDonald's Restaurant, National Carriers, Spencer Browne's Coffee Shop, First National Bank, Pizza Hut, Gilmore's Roustabout, Conestoga, J&R Sand, and CD Riney.
"One of the things that make this event so successful is that the proceeds are given back to help the community, like scholarships to Seward County Community College and Area Technical School and donations to non-profit organizations like the Seward County United Way," Combs said.
The Cinco de Mayo Committee has already selected its 2015 Scholarship recipients, in addition to the scholarships that will be given to the queen candidates. At the recent LHS Scholarship banquet, the committee gave out $5,100 in $300 scholarships.
For more information about all the Cinco de Mayo events, contact the Chamber of Commerce, 624-3855 or visit the event's web site at www.liberalcincodemayo.com.