Folds Signs at Rogers State
Brock Kappelmann - July 28, 2021 2:03 pm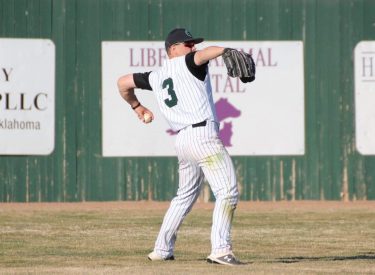 Seward County and Liberal Bee Jay baseball player AJ  Folds has committed to play baseball at NCAA Division 2 Rogers State in Claremore, Oklahoma.  Folds played in 2019, 2020, and 2021 for the Seward County Saints and 2020 and 2021 for the Liberal Bee Jays.  He came to Seward from Cheyenne Central High School in Cheyenne, Wyoming.   Folds hit .311 with two homers, nine doubles, and one triple this spring at Seward.  In a limited 2020 season, Folds hit .284 with a homer and seven RBI's.  Folds has four doubles and a triple.  Folds hit .316 with one homer and 22 RBI's with 11 doubles in his 2019 season.
Folds his .382 with four doubles, six triples, and 19 RBI's for the Bee Jays in 2020.  He is currently hitting .336 with a homer, 21 RBI's, a team leading 10 doubles, and one triple for the Bee Jays this summer.  He is the everyday center fielder for the 27-6 BJ's this summer.
The Hillcats are coached by Chris Klimas and were 20-22 and 11-19 in the MIAA this spring.