Flee and attempted Eluding in Liberal
Steven Rains - June 22, 2019 1:32 pm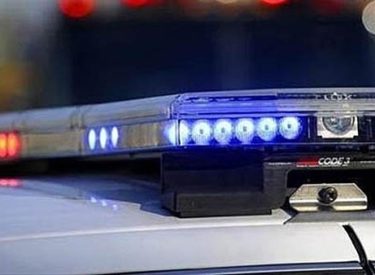 Flee and Attempt to Elude Law Enforcement
On Friday, June 21, 2019 at about 9:39 p.m., an officer observed a 2007 Dodge Nitro driving erratically at the Unit block of W. Pancake Blvd.  The officer witnessed the Nitro strike a curb and leave the roadway after turning onto Pancake Blvd. from Kansas Ave.  
The officer initiated his emergency equipment on the patrol car to initiate a traffic stop.  The Nitro failed to yield to the emergency vehicle and recklessly attempted to flee from the officer.  A pursuit was initiated.  The driver of the Nitro lost control of the vehicle after going through the dip at Pershing Ave. and Walnut St.  The Nitro left the roadway and struck the corner of the Nuevo Centro Cristiano Church located at 701 S. Pershing Ave.
The driver of the Nitro, a 29 year old male, was seriously injured in the crash.  Seward County EMS responded to the scene and transported the driver to Southwest Medical Center.  He was later flown to a Wichita hospital for further care.  There were no other occupants in the vehicle and no other injuries were reported.
The Nitro was towed from the scene because of disabling damage.  Investigators will submit an affidavit to the Seward County Attorney's Office seeking charges of driving under the influence for a 3rd or subsequent conviction, fleeing and eluding law enforcement recklessly, driving while suspended and multiple traffic charges.