Five States Friends Of The NRA Banquet In Texas County
KSCB News - February 21, 2011 3:17 pm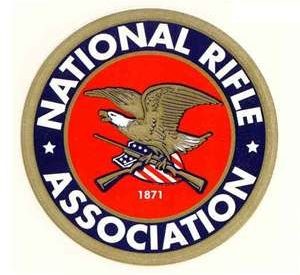 The 18th Annual Friends of the NRA Banquet will be held on March 5th at the Texas County Activity Center in Guymon, Oklahoma .
Doors will open at 5pm, games and Kids BB Gun shooting at 6pm, meal by Hunnys at 7pm and the live auction at 8pm.
There will be 8 or 10 games, $1 and $20 bucket drawings, a silent auction, and a live auction altogether totaling about 100 items.
There are 24 of these events held in Oklahoma each year. One half of the net proceeds goes to the NRA Foundation , and the other half to Oklahoma
which is granted to various Oklahoma organizations for shooting sports, scholarships, etc. The event held in Guymon usually nets around $25,000.00
People are encouraged to purchase tickets by the 25th of February to be eligible for the early bird drawing, and also helps the committee in determing the number
of guests to have the cateror prepare the meals.
Tickets can be purchased from any committee member. Call Lynn Long, Chris Hinchey, Gregg Starr, or John Hairford for more information
John Hairford
580 652 2396 or580 522 1466