Five Innings All Hays Needs in Liberal Sweep
KSCB News - May 9, 2012 7:20 am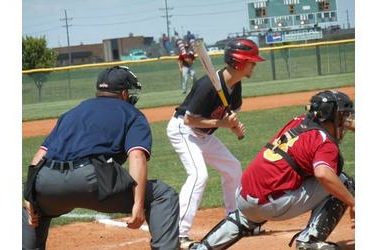 The Liberal baseball team finished off a rough regular season with a pair of losses to #5 Hays Tuesday afternoon at the Liberal Baseball Complex. The Indians (16-2) won 11-0 and 13-3 in five innings.
In game one, the Indians scored one in the first, two in the second, two in the fourth, and six in the fifth. Brandyn Terrazas had two of Liberal's three hits in the loss. Brent Lenear was Liberal's starting pitcher.
In game two, the Indians scored two in the first, one in the second, five in the third, four in the fourth, and one in the fifth while the Skins scored all three in the fourth. Lorenzo Pando was 2-3 with two RBI's in the loss. Collin Ware was Liberal's starting pitcher.
Liberal's defense let down in both games with three errors in both contests. Liberal finishes the regular season 2-18 and plays their regional next week on Talkradio 1270 on the road.