Fiscal Cliff Could Cost Kansas Over 40-Thousand Jobs
KSCB News - December 13, 2012 4:51 pm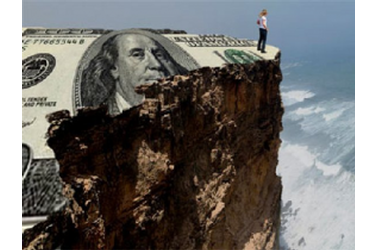 WICHITA, Kan. (AP) – An economic consulting firm predicts Kansas would lose nearly 40,400 jobs next year if no deal is struck on the so-called fiscal cliff.
A state-by-state analysis posted Wednesday by Regional Economic Models Inc. says the private sector in Kansas would take the biggest hit, with nearly 35,000 jobs at risk. The firm says retailers would suffer the most as consumers cut spending.
The fiscal cliff refers to automatic tax increases and cuts in government spending that would effect Jan. 1 unless Congress and the White House reach a deal to avert them.
For Kansas, Regional Economic Models projects a loss of $2.75 billion to $3 billion in gross domestic product unless an agreement is reached in Washington.