First SCCC Women's Soccer Season Ends
Brock Kappelmann - October 24, 2023 6:32 am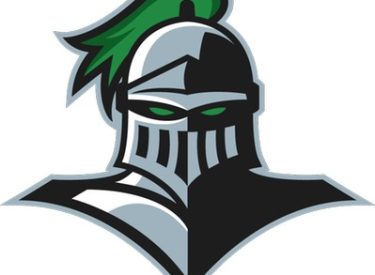 Jay Daubenberger
After falling out of playoff contention this past Saturday, the Seward County Lady Saints women's soccer team wrapped up their inaugural season on the road in Great Bend, Kansas against #8 Barton where took their biggest loss of the year in their final game of 2023 with an 8-1 loss.
Monday afternoon Seward County went out east to take on the top ten nationally ranked Cougars with a shorthanded roster of only nine players due to injuries, a bad combination that proved to be the end of the Lady Saints. Even with two less players than Barton, the first fifteen minutes of action saw Seward County's defense holding strong against Barton to keep them away from the goal until finally a Cougar was able to cut through the Lady Saints' back line and connect on the first goal of the contest at the 30:00-minute mark and that was when the barrage of Barton goals began. Over the next half hour, Seward County was at the mercy of the top ten Cougars who scores six more goals heading into halftime with each goal being only a few minutes apart. A final Barton goal to start the second half put the Lady Saints behind 8-0, their largest deficit of the season and it looked like SCCC was going to get shut out until the most unlikeliness of sources helped put a score on the board for the Green and Silver.
After helping protect the goal for over an hour, Sydney Williams picked up the ball off a save and kicked it as far as she could into enemy territory. Not only did she launch it into enemy territory, but she also managed to sneak it passed the goalkeeper and into the cross bar for the Lady Saints' first goal of afternoon and end the game 8-1 in a loss to Barton and finalize their inaugural season.
Seward County ends their inaugural season with a final record of 1-13-3, placing in the final spot of the Kansas Jayhawk standings.