Fires Burn in the Panhandles
Joe Denoyer - March 6, 2017 9:12 pm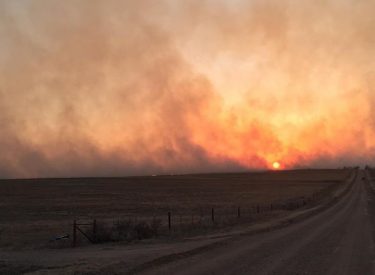 BEAVER COUNTY, Oklahoma (KVII) — A fire that originated in Beaver County has now burned about 50,000 acres of land.
According to the Oklahoma Forestry Service, the "Starbuck Fire" has burned about 10,000 acres in Oklahoma and 40,000 acres in Kansas.
OFS said they have a crew and aircraft working the fire.
In the Texas Panhandle  theTexas A&M Forest Service is reporting the Perryton Fire in Lipscomb and Ochiltree counties is estimated nearly 30 miles in length and is now estimated at 40,000 acres in size with zero percent containment.