Firefighters Recognized at County Commission Meeting
Joe Denoyer - September 19, 2023 8:29 pm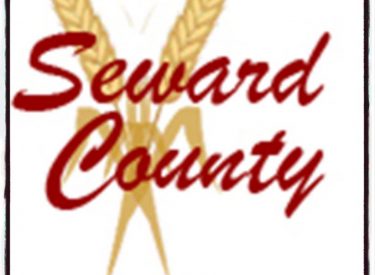 The Seward County Commission met on Tuesday evening and recognized two firefighters for an act of bravery and heroism for work performed without hesitation. Recognized by the Commission and Fire Chief Andrew Barkley and City Chief Kelly Kirk, were by County Fire Captain Braden Steckel and Liberal City Firefighter Joseph Navarro in the rescue incident that occurred on September 1, 2023 at the Red Barn Truck Wash. The men received the Seward County Fire Department Medal of Merit.
Air Products donated $3,000.00 to Seward County Fire Department to purchase a Grain Bin Rescue System. The department will use an additional $550.00 from the fire general fund. County Administrator April Warden has approved the purchase as did the Commissioners.
The Commission accepted the WIC contract as is and Staff will re-address the Commission if Federal/State WIC does not get fully funded. The Board of Commissioners approved the request to purchase (2) patrol vehicles from Chrysler Corner. The Patrol trucks are $47,909.00 each for a total of $95,818.00.
Also approved was the agreement with Klenda Austerman, LLC for real estate tax foreclosures and a letter folding and stuffing machine to be used by all departments.
Discussion was also held on Stepping Stone Shelter and a plan of action possibly working with the City of Liberal to keep the Shelter open.