Firefighter Pilot Program to Begin in Fall 2018
Joe Denoyer - June 13, 2018 10:05 am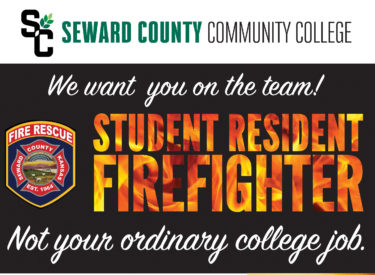 Six SCCC students will be selected to live and work at Fire Rescue Station 2, next to the SCCC campus. Uniforms and Gear will be provided with housing and tuition costs covered. Come and gain experience, training, and certification while earning your Associate Degree at SCCC!
Applications can be found by visiting our admissions office or by downloading one here. Submit all applications to Dr. Todd Carter, Vice President of Academic Affiars ([email protected]). Priority deadline for applications is July 20, 2018.
For more information about this program contact Chief Andrew Barkley at 620-626-3267 or at [email protected] .