Fire Science Students Will get Live Burn Experience
Joe Denoyer - March 26, 2019 10:12 am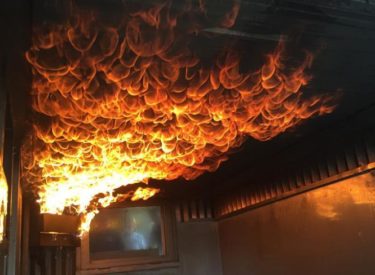 The LHS Fire Science students will engage in their first live burn experience beginning at 830am on Wednesday, April 3rd.  This event will take place at the Liberal Fire Department's Station 2, located on East Pine St.
The Kansas Fire and Rescue Training Institute, located at the University of Kansas, is bringing the live burn trailer which will allow students to make interior fire attacks at grade level, above grade level, and below grade level.  The students make entry into an involved structure fire and employ direct, indirect, and combination fire attacks.
This is an event the students and teacher Wex Fox have been anticipating for quite some time.  The activity will use many of the skills they've learned—donning bunker gear and SCBA (PPE); working in teams; advancing charged hose line; communications; interior fire attack methods; and retreating as a hose team, among others. The KU Burn Trailer gives them this opportunity to use those skills in live conditions and fulfills one of two requirements needed for the Local Verification Form.