Fire Evacuates Guymon Hotel
KSCB News - January 20, 2012 1:06 pm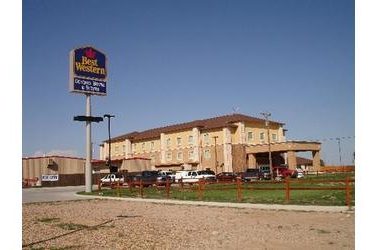 A small grease fire Thursday night caused a local motel to evacuate all its occupants and relocate them later to other motels in Guymon.
Guymon Firefighters were called to the Best Western Inn located at 1102 NE 6 th at 6:10pm. "On first fire units arrival they saw smoke coming from a first floor window from the outside of the motel", said Assistant Fire Chief Grant Wadley. Representatives of the motel immediately met firefighters and led them to the first floor kitchenette room where a stove top grease fire had occurred. "Firefighters extinguished the remaining fire within seconds of getting into the room", Wadley stated. Heavy smoke conditions were present in the room and extended into the above second and third floors of the motel. Even though the fire was contained to the single room, fire officials evacuated the entire motel early for safety purposes.
During the fire, the motel fire sprinkler system activated in the room where the fire occurred. At the same time the sprinklers released in the room, a malfunction in another portion of the sprinkler system on the second floor caused severe water damage in the ceilings and floors. Water to the building had to be shut off and occupants were relocated to other nearby motels. No injuries were reported to fire officials. "Fire and smoke damage was very minimal, but water damage from the sprinklers will be significant", said Wadley.
Guymon Fire Department was assisted by the Guymon Police Department, Guymon Emergency Management, City of Guymon Utility department, and Tri-County Electric.