Filmmaker Focuses On Oklahoma Dustbowl Era
KSCB News - April 22, 2012 4:59 pm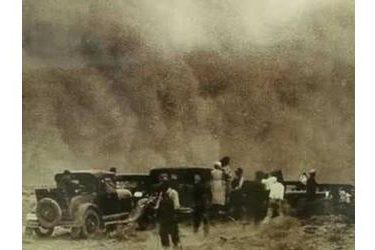 Award-winning filmmaker Ken Burns is
turning his lens toward the Oklahoma Panhandle for a new four-hour
documentary on the Dust Bowl and its impact on the region.
Burns interviewed dozens of survivors, many of them in the
Panhandle region of Oklahoma, for the documentary that is scheduled
to air this fall on PBS. The film also covers the effect on nearby
parts of Texas, Colorado, New Mexico and Kansas.
In an interview with The Associated Press, Burns describes the
Dust Bowl as the "greatest manmade disaster in the nation's
history."
The two-part series also includes troves of never-before-seen
photographs and homemade films documenting the time in the early
1930s when a combination of drought and high winds pulled up
thousands of tons of over-farmed prairie in the Southern Plains.