Filing Notice From Seward County Clerk's Office
KSCB News - December 28, 2010 10:19 am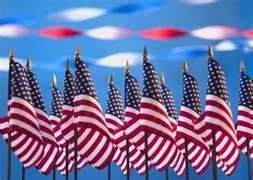 NOTICE
NOTICE is hereby given for the following:
SEWARD COUNTY COMMUNITY COLLEGE has THREE (3) AT LARGE POSITIONS FOR BOARD OF TRUSTEES FOR ELECTION.
UNIFIED SCHOOL DISTRICT 480 has Four (4) AT LARGE MEMBER POSITIONS FOR ELECTION.
UNIFIED SCHOOL DISTRICT 483 has FOUR (4) MEMBER POSITIONS FOR ELECTION as follows:
THREE (3) BOARD MEMBER POSITIONS DISTRICT #1
ONE (1) BOARD MEMBER POSITION "AT LARGE"
THE FILING DEADLINE for these positions is JANUARY 25, 2011 , AT . Anyone wishing to file for a position may do so at the SEWARD COUNTY CLERK'S OFFICE, 515 N. Washington, Suite 100, Liberal, Kansas. THE DATE FOR THE PRIMARY ELECTION, IF ONE IS TO BE HELD, IS MARCH 1, 2011 . THE GENERAL ELECTION WILL BE HELD ON APRIL 5, 2011 .
STACIA D. LONG
Seward County Election Officer