Feds Charge Exxon Mobil Over Dead Birds In Southwest Kansas
KSCB News - June 19, 2009 12:00 am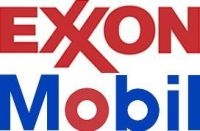 Exxon Mobil Corp. has a new environmental headache in Southwest Kansas.
The Justice Department charged the company Thursday with violating a law protecting migratory birds. The misdemeanor charge filed in federal court in Wichita alleges the company unlawfully killed migratory birds, including three owls.
The government alleges the birds died after coming into contact with hydrocarbons at tanks in Kearney, Stevens and Morton counties in Kansas.
Jim Cross, spokesman for the U.S. attorney's office, said the Kansas case is one of several similar cases being filed across the country. The work is coordinated by the Justice Department's Environmental Crimes Unit.
Cross says the Exxon Mobil cases will probably wind up being consolidated and prosecuted in one district.