Federal Tax Credits To Spur Wind Development
KSCB News - January 12, 2013 11:36 pm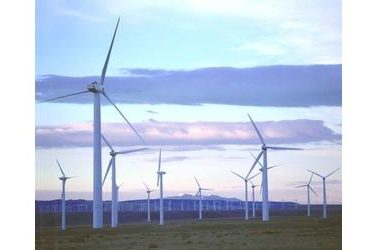 Wind energy in Kansas could be in store for another round of development due to the one-year renewal of a federal tax credit.
Kansas saw the most wind farm construction of any state last year. But by early fall, projects stalled and workers were laid off because the industry was expecting the tax credit to expire on Jan. 1.
Now Congress has approved a tax credit for the production of wind, solar and other renewable energy at a cost of $12.2 billion.
Industry experts say conditions are ripe for another burst of wind farm construction in Kansas late this year and next. Several new wind energy products are being discussed in central and western Kansas.