Federal Judges Release Redistricting Lines
KSCB News - June 8, 2012 2:29 pm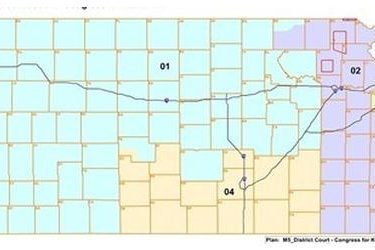 Three federal judges have set new political boundaries for Kansas, making a change in congressional districts that many Republican legislators have opposed.
The panel issued an order Thursday night in a federal lawsuit filed last month. The judges drew new boundaries for congressional, state House, state Senate and State Board of Education districts because the Republican-dominated Legislature failed to do so.
A key change in the state's congressional map will expand the 1st District of western and central Kansas so that it takes in Manhattan, home to Kansas State University. Many Republicans wanted it stay in the 2nd District of eastern Kansas.
The order was more than 200 pages, and it wasn't immediately clear whether the new legislative districts favor conservative or moderate Republicans, whose feud created the legislative stalemate.