Fatality Collision Closes Highway 54
KSCB News - April 8, 2011 1:55 pm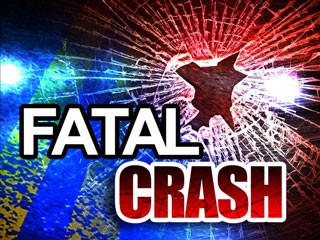 A two vehicle fatality collision occurred Friday morning shortly after 5:00am on Highway 54. The accident happened 2 miles west of Tyrone OK. in Texas County. A 1999 Pontiac driven by Eriberto Sanchez, 23, of Plains Kansas was westbound on Highway 54 when he attempted to pass another vehicle in the dense fog. The Sanchez vehicle collided head-on with a 1985 Chevrolet driven by Harold Kieth Leniger, 48, of Hooker OK.. A passenger in the Sanchez vehicle, Jose Sanchez, 35, was pronounced dead at the scene from head, neck, internal and leg injuries. He was pinned in the vehicle for 3 hours and 20 minutes. Leniger was taken to Southwest Medical Center with head, trunk, internal, external, and arm injuries. He was Medi-flighted to Wesley Medical Center in Wichita and is listed in stable condition. He was pinned in his vehicle for 1 hour and 25 minutes. Eriberto Sanchez was taken to Southwest Medical Center where he was treated and released. Highway 54 was closed until 9:50am. This accident was worked by :
TROOPER LEVI HILL #297 OF THE HOOKER DETACHMENT.
ASSISTED BY TROOPER GRANT ARNOLD #325, TROOPER DERRICK STEWART #671,
LT. DAVID WELCH #167, CAPT. DARRELL JORDAN #55, TEXAS COUNTY SHERIFFS
OFFICE, HOOKER POLICE DEPARTMENT, HOOKER EMS, HOOKER FIRE DEPARTMENT,
TYRONE POLICE DEPARTMENT, TYRONE FIRE DEPARTMENT, SEWARD COUNTY KANSAS
FIRE DEPARTMENT.