Farm Worker Shoots Man For Sexting His Wife
KSCB News - June 29, 2012 1:30 pm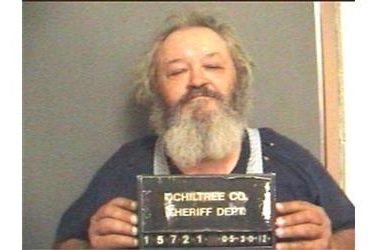 A 61-year-old farm worker shot another worker in the shoulder after he discovered the other worker had been sending sexually explicit text messages to his wife.
Luckily for the second man, the angry worker's shotgun shell was empty of pellets, so he only shot the man with the shell's wad.
Glendon A. Bruening, 61, discovered that another harvest worker had been "sexting" his wife, Ochiltree County Sheriff Terry Bouchard said.
On Saturday, Breuning confronted the other worker, a 55-year-old man, in a wheat field north of Perryton.
Breuning swung a hoe at the other man before shooting the wad at the man's shoulder in a fit of frustration, Bouchard said.
The pellets had been previously removed from the shotgun so only the wad was fired.
Breuning was arrested and charged with Aggravated Assault with a Deadly Weapon, a second degree felony. He was later released on a $50,000 bond.